FREE MASTER CLASS:
We Give You The Templates And Show You And Your Trusted Attorney How To CUSTOMIZE Them...
Corporate Executives, discover how you can convert a run-of-the-mill dealer or distributor distribution strategy into a franchise that FIRES on all cylinders... With Full Control!
SIMPLE MODULES
Everything is broken down into easy-to-follow steps that any business owner, manager, or attorney can follow
STUDY ANYWHERE
Access your training at any time as it can be viewed on any device and on any modern web browser
NEVER EXPIRES
Study at your own pace and on your own schedule as your course access never expires
More than making it easy for us to franchise our Midland Landscaping business, this course, and especially, its marketing and operations templates, helped us improve our existing business tremendously. Count us in as your lifetime students.
Justin Zimmermann
Student
We are so glad we found this course: it gave us exactly what we needed to franchise our 50+TechSkills adult learning business. And it is so compatible with our own learning style. We're really impressed, and will be back for more.
Liz Holt
Student
We knew we were going to franchise our Take Me Home restaurants, but talking to cookie-cutter consultants and expensive lawyers almost disuaded us. This course, however, is the real thing, and we succeeded where we thought we were going to fail.
Mary Thorn
Student
We can finally reap the rewards of our fastener business, where the traditional distribution channels had failed us. When we converted to franchised distributors, sales went through the roof, and we have much better control with the channel.
Chris Minnion
Student
I've been teaching interior designers for a long time, but found they needed a whole business model. That's what Cencir Consulting showed us how to accomplish. Finally, our franchised Charisma Interiors decorators have what they need to succeed.
Jean Cunningham
Student
I've accomplished everything I set out to do as a real estate investor and wanted to pass on my system to others. Cencir Franchise Development helped me do just that, with minimal expense, and I can still be active as a mentor to a new generation.
Friederike Wiebach
Student
About Dave...
Dave Cutter is a Cencir Senior Consultant and expert at advising new and existing franchisors. His background in both small business and corporate America makes him ideally suited for this role. 
He was taught franchising by the master himself, our CEO, mostly in the role of an apprentice. Dave continues that tradition by taking on a few apprentices himself, from time to time. Interested candidates should use our Contact page to send Dave an application. 
For the rest of you, Dave will be your instructor in the "Franchise My Business" master class, and also in several of our paid courses, if you choose to continue your training.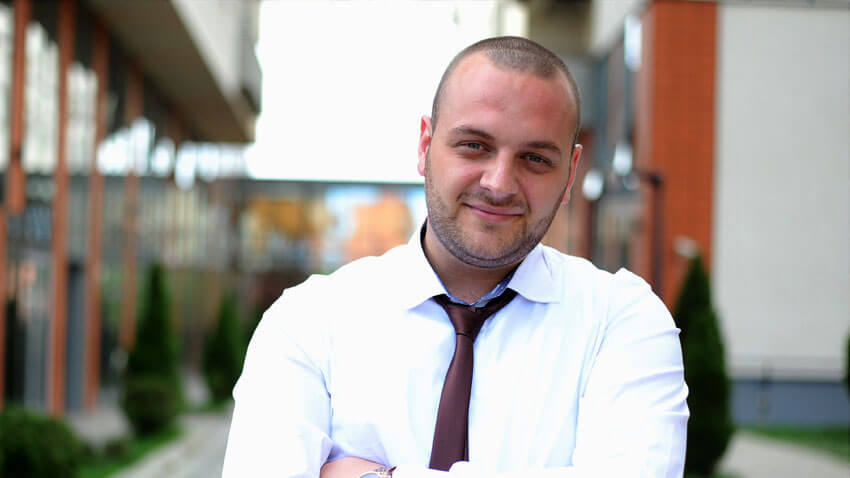 Choose One Of Our Amazing Courses Now
We suggest you attend the Franchise My Business Master Class first
(access here)
, and start to implement what you learn; then come back and select additional courses most appropriate to your circumstances. 
Frequently Asked Questions
How long is the free master class?

This isn't the typical webinar with 30 minutes about us, 10 minutes rushing through our product, and 60 minutes of repetitive selling. This is all valuable content you will need to franchise your business. It could easily take 3 months, working full time on this project; to get you to 90%; but our goal is, rather, to get you to 80% in 3 weeks, working part time. The actual instruction time, however, is about 10 hours.
Is everything free?

Of course not! You, or someone you designate, will have to do all the work; we just make it much easier for you. You will also incur some costs before you start to offer franchises. Your CPA will have some work to do, and we strongly suggest you have your trusted company attorney on board. Filing for trademark protection is usually a good idea, and could easily cost $2,000. Then you have to consider the cost of promoting your franchise and establishing a support organization until franchisees start to pay you. How much more depends on where you are located and where you plan to offer franchises. Half of the states may set you back $0-$500 per state; the other half $1-3,000 per state. Although this Master Class is designed to "give you all you need" to create your own franchise program, you may decide to engage us to assist, and especially, as your interim project manager, for which we will be glad to quote you a price.
Does the course have a Q&A session?

The course is broken down into bite-size modules, and each module will allow you to pose questions for the instructor in our related Facebook group, and may also be added to later versions of the course itself. In rare instances, the instructor may offer to advise you for free via a private message. If it is obvious you need more help, we can suggest alternatives for you, which may involve paid services.
Where do we find the course material?

When you sign up, a link will be emailed to you. You will also receive further instructions about how best to follow the course and complete the work as quickly as possible. The main idea here is to create a "finished" product, a product with all the elements in place, in short order, something you can return to with the knowledge to refine after the course is ended.
How much should I charge for my franchise?

Hold your horses: that's not even the first lesson you will learn. First, we'll make sure you "unlearn" everything you have learned about franchising before. Then, we can slowly lay the right foundation for thinking about your franchise, upon which we will build it and optimize it. Only then, at the very end of the session dealing with your franchise strategy and structure, do we arrive at how and how much to charge for your franchise. You may be surprised at what you discover.
100%
GURANTEED
If you sign up for one of our paid courses, we want to give you full piece of mind wih a full 30 day risk free money back guarantee
STUDY ANYWHERE
Access your course at any time as it can be viewed on any device and on any modern web browser
NEVER EXPIRES
Study at your own pace and on your own schedule as your course access never expires
NEED HELP?
Our dedicated support team is here to answer any questions you may have about our classes
SAFE & SOUND
Your purchase is always secure and we always keep your information private...

LET'S CONNECT
We are on all the top social networks. So, let's be friends and say hello...